When the reputation of a brand, an industry, or an individual is threatened, it takes a lot of time and effort to restore the public's confidence in that name. When the reputation of a nation or an entire continent is damaged, it can take decades or even generations to repair it.
Despite being one of the most advanced economies in Africa, South Africa has struggled to establish itself on the international scene for a multitude of reasons, including its enduring racial and political tensions and its unbelievably high murder rates. In fact, South Africa struggles with all the hallmark problems of the continent:  poverty, malnutrition, corruption, and AIDs.
However, South Africa considers itself a leader of the developing world. It is extremely active in the African Union and the United Nations, and hopes to become a high tech economy and even a major player in the new green economy. However, in order for this to happen, South Africa needs to overcome the perception in the developed world that it is a dangerous, backward place.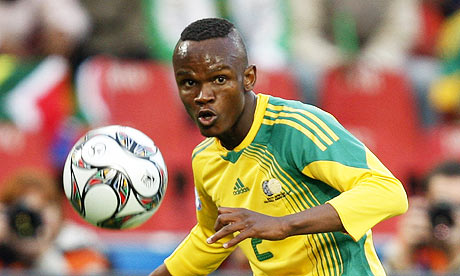 Which is why the 2010 FIFA World Cup in South Africa, which begins in Pretoria this Friday, is so important for the image of South Africa, and for the image of Africa as a whole, as pointed out in a recent Reuters piece. If South Africa can pull off a successful World Cup, then perhaps it can chip away at the negative Western perception of Sub-Saharan Africa.
Global sports events can serve as a litmus test for a nation's international reputation. For example, the 2008 Olympic Games in Beijing raised awareness and discussion of human rights abuses by the Chinese government. However, the games also served as a venue for China to display its new economic might.
However, missteps by a host country holding an international sports event can be lethal. In fact, some analysts have speculated that the high cost of the 2004 Athens Olympics may have contributed to the country's current fiscal crisis.
Soccer is incredibly important to most of the world, and the World Cup has one of the largest global TV audiences. South Africa has already invested billions in new stadiums, security, and even public transit improvements. Will the nation's investment pay off? Or will it take more than football to fix Africa's image?
*The title of this post is a nod to Franklin Foer's fine book, How Soccer Explains the World: An Unlikely Theory of Globalization.