The consumer news this week and last is that the unrest in the Middle Eastern oil-producing countries is clobbering us at the gas pumps and in home heating oil. Of course, someone still needs to explain why the price of gas is skyrocketing even though OPEC seems quite capable of meeting demand and filling in for disrupted supplies from Libya and other threatened dictatorships… But galloping oil prices can't compete with the cost of health care in America. And as unstable as these Middle Eastern regimes appear to be, they may be rock solid compared to the current state of our health care industry, which is still sorting itself out a year after ObamaCare was adopted.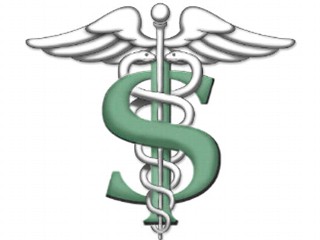 No matter what direction you look today, you are staring at health care. Walk into any CVS and look at the hundreds of prescriptions waiting to be picked up. Look at the constant shifting of the system in the form of mergers as major pharmaceuticals, hospitals and health insurers announce they are merging (or in the case of Harvard Pilgrim, announce they are now not merging).  According to McKinsey & Company, we spend twice as much on health care as we do on food, and more than China spends on all its goods and services. We spend more than $2 trillion a year on healthcare in America. That is almost $6,800 for every man, woman and child. That is a staggering amount of money, more even than what we spend on oil and gasoline.
And health care now seems to be coming back into political view as the GOP rolls up its sleeves for a run at Obama in 2012. One of the early frontrunners, Former Massachusetts Governor Mitt Romney, found himself on defense last week after Governor Patrick praised his work in bring health care reform to Massachusetts, well ahead of other state efforts and national reform.
So with all this focus and money spent on health care, you have to think that we are among the healthiest people in the world, if not the healthiest, right? Well, no. We don't even make the top 10 countries in the world, according to a number of lists. Measured by longevity, Japan seems to be on top, in large part because of a diet rich in fish and seaweed. The list then includes Australia, Sweden, Greece, Italy, Iceland, Cuba, Finland, Germany and France.
In most industries, spending the most amount of money on something and then coming in pretty much dead last when compared to every other industrialize country in the world would be tantamount to failure. Yet we continue to proclaim that we have the best health care system in the world. Here in Boston, we talk about being the Mecca of medical care, and there is plenty of evidence to support that notion. But stepping back from all the hype, we have to wonder what this declaration is based on. Are we living longer compared to other industrialized countries? No. Are we at least proving access to health care to all Americans? Well, no. Then, is our health care affordable compared to other countries and in the context of our cost of living? No, no, and no.
In fact, you could say that the cost of dying in America over the course of a long illness far exceeds to the cost of living.